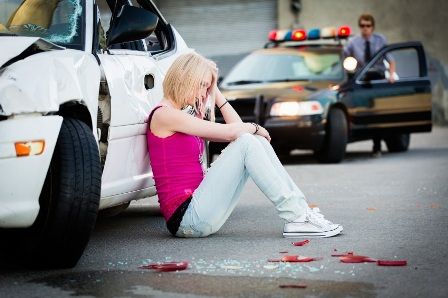 Experiencing an injury can sometimes cloud a person's better judgment, causing them to rush certain decisions and make the right choices. By calling an injury lawyer first, these pitfalls and issues are more easily avoided, allowing a person to cede the major decision making processes to a more experienced legal representative.
The most pivotal reason why an injury lawyer should be called first is because it gives them the most possible time to work on building your case. When it comes to injury related cases, time is typically a huge factor and there are certain statutes of limitation that have to be observed.
The faster your lawsuit gets filed, the better your chances are of receiving the rightful restitution. Additionally, calling an injury lawyer first allows them to discern whether your case is a worthwhile venture or just another frivolous lawsuit. In a world where people file lawsuits with no basis, with the objective of ripping off innocent parties, an injury lawyer must make sure that they are not a party to these sorts of actions.
In cases where the person has experienced very serious injuries that require immediate medical attention, it is best to call a doctor or an ambulance first so that their injuries can be tended to in a timely fashion.
But even in these instances, the next call that you should make is to your injury lawyer. They will be able to meet you at the hospital or head to the scene to take pictures. Collecting evidence early is a key aspect to receiving the proper settlement. When you have irrefutable photo evidence in your corner, it becomes much more challenging for a judge or an insurance company to deny your claims.
Receiving the restitution you deserve after sustaining an injury is all about being able to beat the clock, which is why it is in your best interests to call an injury lawyer first. They know what it takes to collect evidence, file paperwork and conduct interviews in the appropriate amount of time.
While it is impossible for a lawyer to start work on a case the second you become injured, you can increase the amount of time that they have for a head start by calling them as soon as possible after you have sustained injury. Doing so gives them the latitude that they need to build your case without being pressed for time or being forced to file any important documentation too soon.
When you call a lawyer first, you not only maximize your chances of victory, but you also maximize their ability to build your case. Pick up the phone and call an experienced legal representative as soon as possible after suffering any sort of injury as the result of someone else's careless or reckless actions. You'll be glad you did.